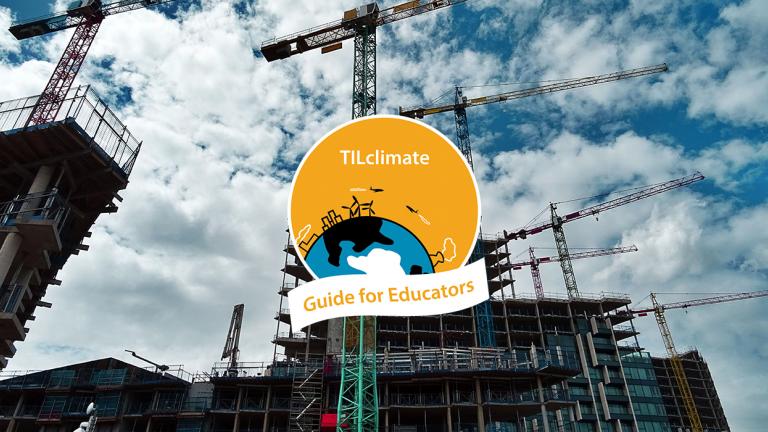 Photo Credit
SevenStorm via Pexels
This Guide for Educators was developed by the MIT Environmental Solutions Initiative as an extension of our TILclimate (Today I Learned: Climate) podcast, to make it easier for you to teach climate change, earth science, and energy topics in the classroom. It is an extension of the TILclimate episode "TIL about materials."
Browse all TILclimate guides for educators.
Description
Our modern world uses many different materials, often complexly constructed and difficult to recycle. Students investigate the elements in a smartphone and innovations in cement and steel. They also consider the challenge of communicating about large and complex numbers.
SWBAT:
Understand that materials science can help reduce the carbon dioxide and other polluting outputs from industrial processes.

Explain why cement and steel are key to reducing carbon dioxide from industry.

Give one example of a technique to describe a large number to the general public.
Skills:
Communication

Reading scientific news articles
Standards:
HS-PS2-6 Communicate scientific and technical information about why the molecular-level structure is important in the functioning of designed materials.

HS-ESS3-2 Evaluate competing design solutions for developing, managing, and utilizing energy and mineral resources.

RST.11-12.2 Determine the central ideas or conclusions of a text; summarize complex concepts, processes, or information presented in a text by paraphrasing them in simpler but still accurate terms.

SL.11-12.5 Make strategic use of digital media in presentations to enhance understanding of findings, reasoning, and evidence and to add interest.
Disciplinary core ideas:
ESS3.A Natural Resources

ESS3.C Human Impacts on Earth Systems

ESS3.D Global Climate Change

ETS1.A Defining and Delimiting an Engineering Problem
What is included in this Educator Guide
Listen to the episode