A Plan for Action on Climate Change
In October 2015, MIT launched a multifaceted five-year plan aimed at fighting climate change, representing a new phase in the Institute's commitment to an issue that demands society's urgent attention. The launch was covered in detail in MIT News. Read the letter from President L. Rafael Reif below and download the report.
October 21, 2015
Dear members of the MIT community,
I write to share a plan of action for redoubling MIT's efforts to confront the urgent challenge of climate change. This five-year plan represents the shared perspective of MIT's senior officers, informed by extensive discussion, reflection and input from across the MIT community.
We build on last year's Campus Conversation on Climate Change and draw insight from the proposals of its organizing committee. I am grateful to Professor Roman Stocker and his committee for helping our community explore this complex and potentially divisive topic with civility, candor and mutual respect, and for producing a thought-provoking report. I also thank the hundreds of faculty, students, staff and alumni who offered detailed comments on the committee's report over the summer. Through this extended exploration, we all learned a great deal—and we saw the MIT community at its problem-solving best.
The Campus Conversation, in turn, emerged in response to efforts of the student-led group, Fossil Free MIT, to galvanize systemic action on climate change. The advocacy of these students helped to inspire the plan we issue today; it would not have taken shape as it has without their willingness to work with us toward the shared goal of meaningful climate action. I hope they will join us in this great work.
I am also extremely grateful to the Conversation Leadership for the stewardship of this process: Vice President for Research Maria Zuber, Provost Martin Schmidt, Environmental Solutions Initiative Founding Director Susan Solomon and MIT Energy Initiative Director Robert Armstrong. In particular, we are indebted to Maria for the brilliant leadership, broad consultation and consensus building that produced today's far-reaching plan. We will also rely on her for the oversight and ongoing coordination of our research, outreach and convening efforts, to ensure our plan of action succeeds.
Finally, I thank every one of you who participated. I ask you to stay involved. The people of MIT are already hard at work on many aspects of climate change; today's plan unites, extends and accelerates these vital efforts, with fresh energy, urgency and vision.
There is room and reason for each of us to be part of the solution. I urge everyone to join us in rising to this historic challenge.
Sincerely,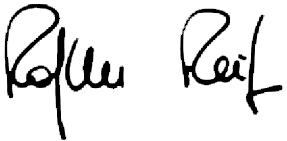 L. Rafael Reif
Climate Symposia 2019-2021
The Climate Action Symposia series aims to advance our community's understanding and expand our capacity to generate solutions for the urgent global challenge of climate change. Over the 2019-2021 academic years, the six symposia examine the current state of climate science and policy, as well as pathways for decarbonization of the global economy. We will also look at how universities can and should contribute solutions, including MIT's efforts under our Plan for Action on Climate Change.
Climate Action Advisory Committee
President L. Rafael Reif has charged Vice President for Research Maria Zuber with leading the implementation of MIT's Plan for Action on Climate Change. Vice President Zuber established the Climate Action Advisory Committee (CAAC) in 2016 to advise her on the implementation and ongoing assessment of the Plan for Action. Vice President Zuber chairs the CAAC, which typically meets three times each semester. The CAAC is an advisory body, not a rulemaking or governing body, and makes recommendations by consensus rather than by formal voting.