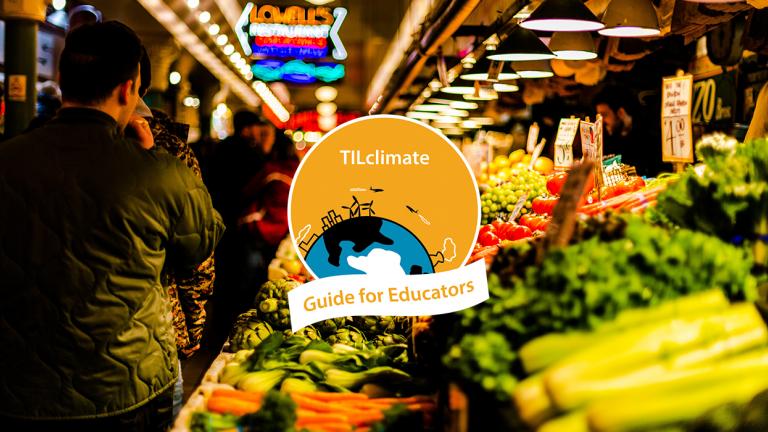 Photo Credit
Jordan Madrid via Unsplash
This Guide for Educators was developed by the MIT Environmental Solutions Initiative as an extension of our TILclimate (Today I Learned: Climate) podcast, to make it easier for you to teach climate change, earth science, and energy topics in the classroom. It is an extension of the TILclimate episode "TIL about what I eat."
Browse all TILclimate guides for educators.
Description
Climate change affects food, but food also affects climate change. Students investigate causes of and solutions to food waste, plant-based recipes to get excited about, and the diversity and variety of heirloom foods.
SWBAT:
Explain the link between food waste and climate change.

Understand why some foods have a higher climate impact than others.

Describe varieties of an heirloom food.
Skills:
Online research

Communication
Standards:
HS-ETS1-2  Design a solution to a complex real-world problem by breaking it down into smaller problems that can be solved through engineering.

HS-LS2-7 Design, evaluate, and refine a solution for reducing the impacts of human activities on the environment and biodiversity.

RST.11-12.9 Synthesize information from a range of sources into a coherent understanding of a process, phenomenon, or concept.

WHST.9-12.7 Conduct short as well as more sustained research projects to answer a question
Disciplinary core ideas:
ESS2.D Weather and Climate

ESS3.C Human Impacts on Earth Systems

ESS3.D Global Climate Change
What is included in this Educator Guide
Listen to the episode