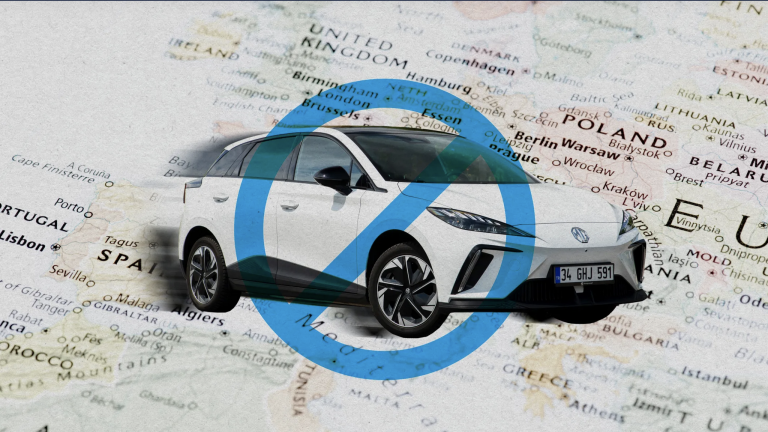 Photo Credit
Sarah Bonk/MITTR | Getty Images
The boom has finally been lowered on Chinese electric-vehicle companies. On September 13, European Commission president Ursula von der Leyen used her State of the Union speech to announce that the organization is launching an "anti-subsidy investigation into electric vehicles coming from China."
The move—which could have serious ramifications for global automakers—has long been in the making.
In recent years, China has become a major exporter of cars, mostly thanks to the country's dominance in producing EVs. MG, once a British sports car brand that has been owned and operated by a Chinese company since 2005, had the second-highest market-share increase in Europe in the first half of 2023, while other Chinese companies, like BYD and Nio, have also been making major gains in the European market. This growth has raised alarms for the domestic automobile industry on the continent, which is responsible for over 6% of total employment in the European Union.
Read the full story at MIT Technology Review.