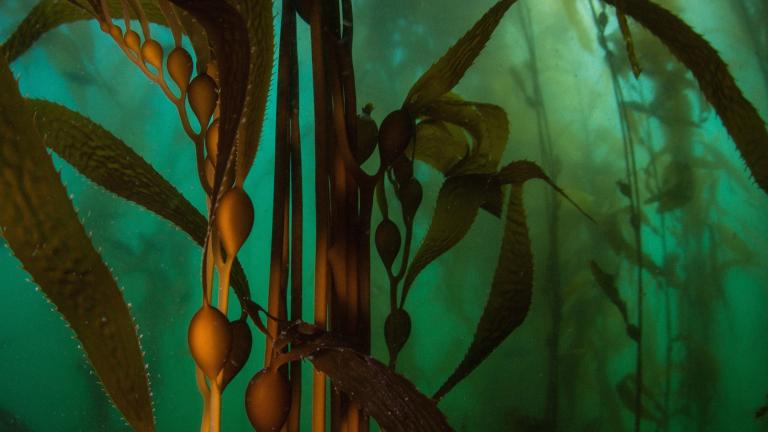 Numerous studies show the world may need to remove billions of tons of carbon dioxide a year from the atmosphere by midcentury to prevent dangerous levels of warming or bring the planet back from them. In addition, more and more corporations are scouring the market for carbon credits that allow them to offset their emissions and claim progress toward the goal of carbon neutrality.
All of that has spurred a growing number of companies, investors, and research groups to explore carbon removal approaches that range from planting trees to grinding up minerals to building giant C02-sucking factories.
Kelp has become an especially active area of inquiry and investment because there's already an industry that cultivates it on a large scale—and the theoretical carbon removal potential is significant. An expert panel assembled by the Energy Futures Initiative estimated that kelp has the capacity to pull down about 1 billion to 10 billion tons of carbon dioxide per year.
But scientists are still grappling with fundamental questions about this approach. How much kelp can we grow? What will it take to ensure that most of the seaweed sinks to the bottom of the ocean? And how much of the carbon will stay there long enough to really help the climate?
Read the full article at: https://www.technologyreview.com/2021/09/19/1035889/kelp-carbon-removal-seaweed-sinking-climate-change/
Image Credits: Getty