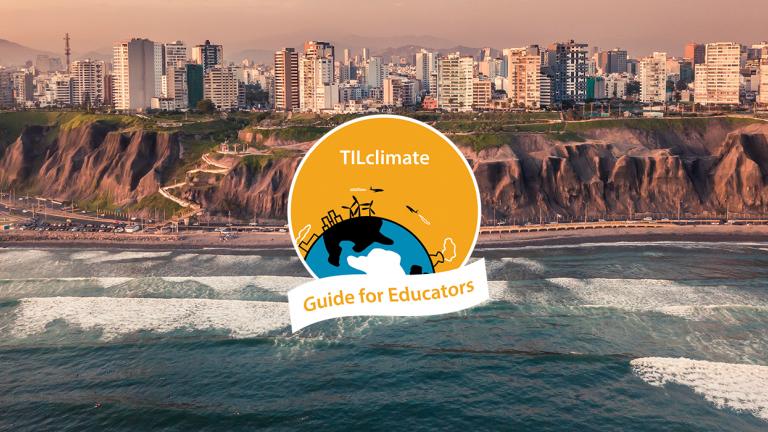 Photo Credit
Willian Justen de Vasconcellos via Unsplash
This Guide for Educators was developed by the MIT Environmental Solutions Initiative as an extension of our TILclimate (Today I Learned: Climate) podcast, to make it easier for you to teach climate change, earth science, and energy topics in the classroom. It is an extension of the TILclimate episode "TIL about sea level rise, part 1."
Browse all TILclimate guides for educators.
Description
Through a hands-on demonstration, students will gain a clear understanding of the two major factors influencing sea level rise: land ice melt and thermal expansion. Additional solutions-oriented background information expands real-world connections.
Today I Learned About Sea Level Rise, Part 2 includes Dive Deeper assignments that lead students to explore data related to the human impacts of thermal expansion, land ice melt, storm surge, and high-tide flooding.
SWBAT:
Understand that the burning of fossil fuels is causing a buildup of heat-trapping gases, which is warming the atmosphere and ocean.

Explain that melting land ice adds to rising seas, while melting sea ice does not.

Observe and explain that warm water molecules expand, taking up more space.

List and consider some real-world solutions for sea level rise.
Skills:
Modeling
Reading graphs
Critical thinking
Standards:
HS-ESS2-4: Use a model to describe how variations in the flow of energy into and out of Earth's systems result in changes.

CCSS.ELA-LITERACY.RI Informational Texts
Disciplinary core ideas:
ESS2.C: The Roles of Water in Earth's Surface Processes

ESS2.D: Weather and Climate

ESS3.B: Natural Hazards

ESS3.C: Human Impacts on Earth Systems

ESS3.D: Global Climate Change
What is included in this Educator Guide
Listen to the episode