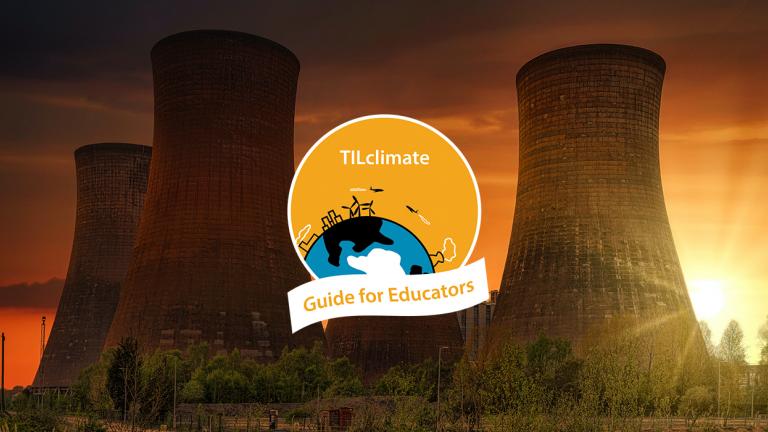 Photo Credit
Johannes Plenio via Pexels
This Guide for Educators was developed by the MIT Environmental Solutions Initiative as an extension of our TILclimate (Today I Learned: Climate) podcast, to make it easier for you to teach climate change, earth science, and energy topics in the classroom. It is an extension of the TILclimate episode "TIL about nuclear power."
Browse all TILclimate guides for educators.
Description
The use of nuclear power is controversial in some places, and commonplace in others. How do we estimate risk when making choices about how to generate energy? What are the effects of those choices? Through a series of activities, students learn about risk perception and investigate real data about the intersection of energy use, energy production, and carbon dioxide emissions around the world.
SWBAT:
Explain what risk perception is.

Explain which energy sources carry the highest risk for fatalities and emissions.

Understand that different countries have made choices about the use of nuclear and other energy sources. Those choices have affected carbon dioxide emissions and other factors in each of those countries.
Skills:
Prediction

Reading and interpreting graphs

Communication
Standards:
HS-ETS1-1 Analyze a major global challenge to specify qualitative and quantitative criteria and constraints for solutions

HS-ETS1-3 Evaluate a solution to a complex real-world problem based on prioritized criteria and trade-offs

RST.11-12.7 Integrate and evaluate multiple sources of information presented in diverse formats and media

RST.11-12.9 Synthesize information from a range of sources into a coherent understanding of a process, phenomenon, or concept

HSS-IC.B.6 Evaluate reports based on data.
Disciplinary core ideas:
ESS3.C Human Impacts on Earth Systems

ESS3.D Global Climate Change

 
What is included in this Educator Guide
Listen to the episode