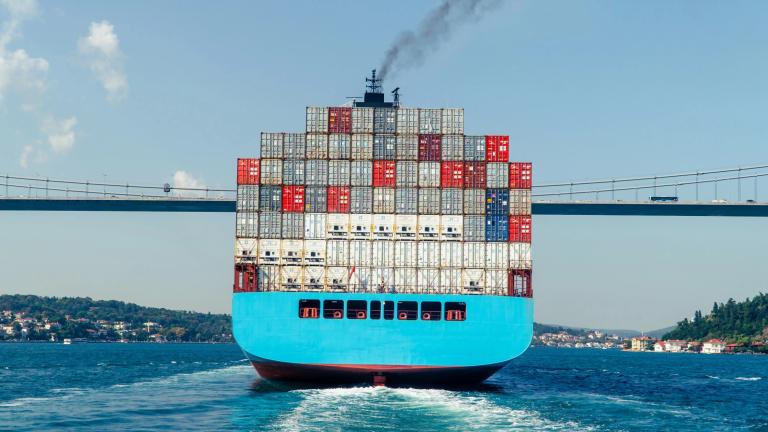 Photo Credit
GETTY IMAGES
Ships crisscrossing the world's oceans are vital to our global economy—everything from the bananas on your countertop to the car in your driveway may have journeyed on one at some point. 
But all that travel causes pollution: the global shipping industry is responsible for over a billion tons of greenhouse-gas emissions each year, about 3% of the world's total. 
A UN group called the International Maritime Organization (IMO) agreed on July 7 to set a goal of net-zero greenhouse-gas emissions for global shipping "by or around 2050." (Net-zero emissions means either cutting off all sources of these emissions or finding ways to balance them out, such as using carbon removal.) Setting a target date for emissions to balance out to zero is a major step for an industry that's often called tough to decarbonize. But experts say that there are more than enough tools available for the industry to reach, or even surpass, the new goals set by the IMO. 
The new agreement establishes checkpoints along the way to the 2050 target: emissions should be at least 20% below 2008 levels by 2030, and at least 70% lower by 2040. The deal also says that low-emission energy sources should make up at least 5% of energy used in shipping by 2030.
While 2030 is fast approaching, it's possible for the industry to make those emissions cuts in time, says Bryan Comer, head of the maritime program at the International Council on Clean Transportation. "I don't think it's necessarily technically difficult to clean up or decarbonize the sector—just more politically challenging," he says.
In fact, the industry could meet the new 2030 checkpoint mostly by slowing down ships, Comer says. That's because a ship moving slower generally requires less fuel, which reduces emissions. (The same is true for cars, so if you're looking to save money on gas, consider slowing down.)
There are other options on the table to cut emissions further, says Faïg Abbasov, director of shipping at the European Federation for Transport and Environment. 
One potential route is to use wind to help push ships along. Startups and major companies alike are working to add sails, kites, and special rotors to help give ships a boost. Harnessing wind assistance is possible only on certain types of ships that have the deck space open for added equipment, but the technique can help reduce fuel demand, cutting down on the greenhouse gases emitted on a journey. 
New fuels could also play a role. While most will still release greenhouse gases when they're burned, producing biofuels and synthetic fuels can draw carbon out of the atmosphere. (In the case of biofuels, plants suck up carbon dioxide as they grow. Synthetic fuels can be made using carbon dioxide removed from the atmosphere via direct air capture.) The result in either case is to reduce, or even eliminate, the total amount of emissions making it into the atmosphere. And many of these fuels could work with existing engines. 
By combining slower speeds, wind assistance, and low-emissions fuels, the shipping industry could cut emissions nearly 50% by the end of the decade, according to a study published in June by the environmental consultancy CE Delft. The study was commissioned by several environmental groups, including the European Federation for Transport and Environment. 
The changes would increase shipping costs by 6% to 14% over current levels. But those costs pale in comparison with the expected damages of climate change, Abbasov says.