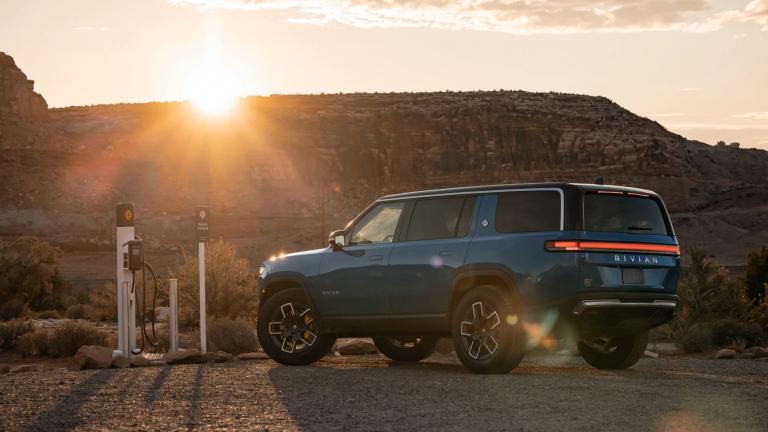 Rivian markets its high-end electric trucks to climate-conscious consumers hoping to simultaneously explore the great outdoors and do right by the planet. Now, the California-based automaker has applied to earn carbon credits for the chargers that power its pickups and SUVs, including those installed in its customers' homes—an effort that MIT Technology Review is revealing for the first time. 
The move raises new questions about who deserves credit for the environmental contributions associated with green products like electric vehicles: the person who buys a $75,000 electric pickup or an $800 charger, or the company that manufactures and sells those products? And if those benefits can be quantified, should they be purchased by individuals or businesses hoping to cancel out their own ongoing greenhouse-gas pollution?
In a project application submitted last year to Verra, one of the world's largest certifiers of carbon credits, Rivian said it "retains all environmental attributes" from the use of its chargers. Rivian is seeking to earn Verra-endorsed carbon credits for the emissions reductions achieved through those chargers. The credits, in turn, could be sold to other parties, who could use them to offset their emissions.