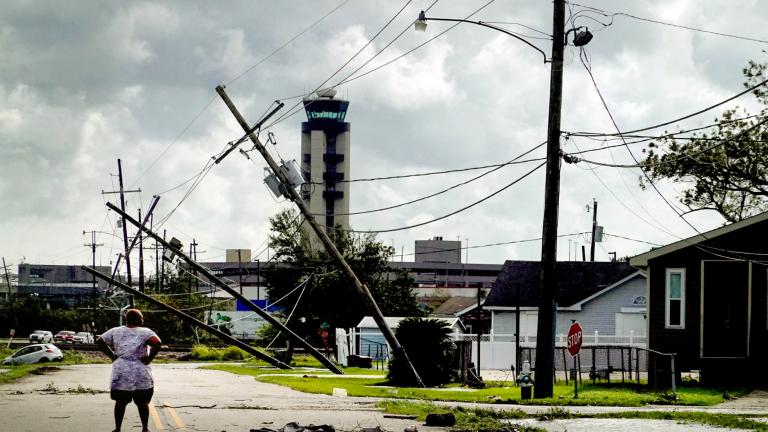 Global warming is underscoring the point, again and again and again, that the infrastructure in the US was built for the climate conditions of the past.
Hurricane Ida, turbocharged by unusually warm waters in the Gulf of Mexico, plunged New Orleans into darkness after reportedly knocking out all eight of the transmission lines into the city.
That and other damage to the power system left more than a million customers without electricity across the broader region, which is grappling with the aftermath of the storm and oppressively hot temperatures. The main utility, Entergy New Orleans, has said it could take weeks to fully restore service, writes James Temple for MIT Technology Review.
Read the full article: https://www.technologyreview.com/2021/08/31/1034017/how-to-keep-the-power-on-during-hurricanes-and-heatwaves-and-fires-and/
Image credits by: Scott Olson/Getty Images