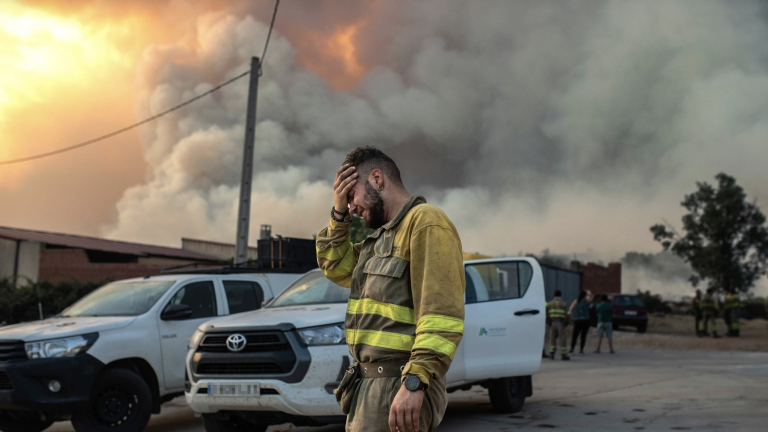 Photo Credit
Emilio Fraile/Europa Press via AP
Millions of people are now experiencing the effects of climate change firsthand. Blistering heat waves have smashed temperature records around the globe this summer, scorching crops, knocking out power, fueling wildfires, buckling roads and runways, and likely killing thousands across Europe alone.
The dizzyingly quick shift from an abstract threat to an era of tumbling temperature records, megadroughts, and pervasive fires has many people wondering: is climate change unfolding faster than scientists had expected? Are these extreme events more extreme than studies had predicted they would be, given the levels of greenhouse gases now in the atmosphere?
As it happens, those are two distinct questions, with different and nuanced answers.
For the most part, the computer models used to simulate how the planet responds to rising greenhouse gas concentrations in the atmosphere aren't wildly off the mark, especially considering that they aren't geared for predicting regional temperature extremes. But the recent pileup of very hot heat waves does have some scientists wondering whether models could be underestimating the frequency and intensity of such events, whether some factors are playing more significant roles than represented in certain models, and what it all may mean for our climate conditions in the coming decades.
Read the full story at MIT Technology Review.