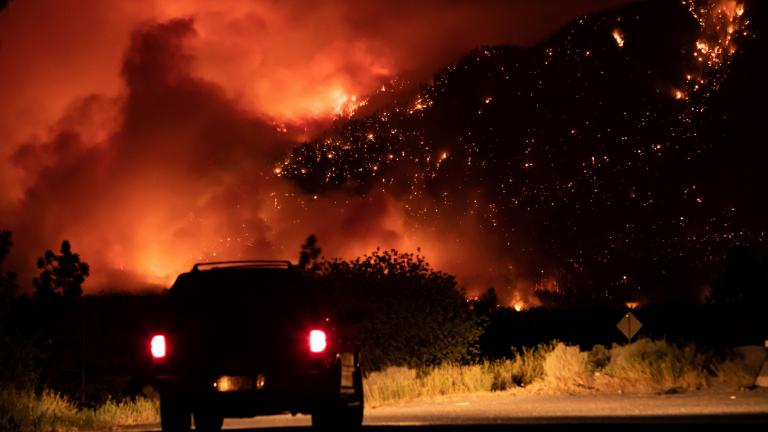 Yes, blame climate change.
Human-driven global warming fueled the heat wave that likely killed hundreds of people last week across the US Pacific Northwest and Canada, writes James Temple for the MIT Technology Review.
The massive buildup of greenhouse gases in the atmosphere made the unprecedented weather event 150 times more likely, according to an analysis by World Weather Attribution. The loosely affiliated team of global scientists concluded that the extreme heat wave would have been "virtually impossible" without climate change, which has already warmed the planet by about 2.2 ˚F (1.2 ˚C).
Scientists long resisted pinning any single weather event on climate change, sticking to the general point that it would make heat waves, droughts, fires, and hurricanes increasingly frequent and severe. But more satellite data records, increased computing power, and higher-resolution climate simulations have made researchers more confident about stating, often within days, that global warming substantially raised the odds of specific disasters. (See 10 Breakthrough Technologies 2020: Climate Change Attribution.)
Read the full article here: https://www.technologyreview.com/2021/07/07/1027988/climate-change-made-the-record-shattering-northwest-heatwave-150-times-more-likely/
Image credits by: Darryl Dyck / The Canadian Press via AP