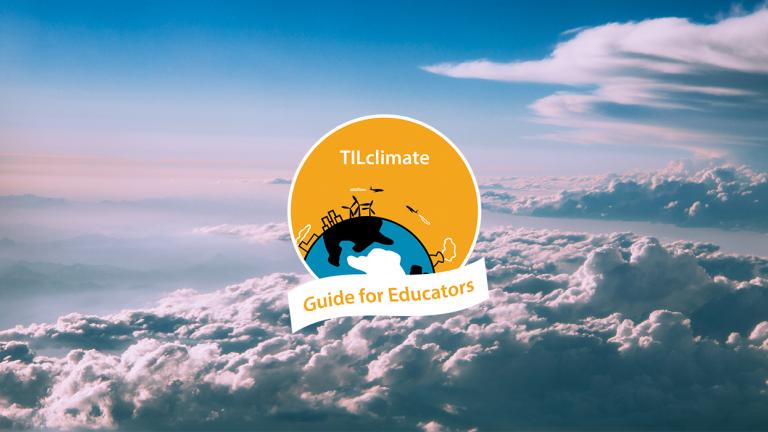 Photo Credit
Luke Palmer via Unsplash
This Guide for Educators was developed by the MIT Environmental Solutions Initiative as an extension of our TILclimate (Today I Learned: Climate) podcast, to make it easier for you to teach climate change, earth science, and energy topics in the classroom. It is an extension of the TILclimate episode "TIL about removing CO2 from the atmosphere."
Browse all TILclimate guides for educators.
Description
Carbon dioxide is increasing in Earth's atmosphere as humans burn fossil fuels like coal, oil, and natural gas. While technology is being developed that can remove CO2 from the air, it is an engineering challenge. Students model the challenge of carbon capture and graph the historic rise in carbon dioxide as observed at Mauna Loa, Hawai'i.
SWBAT:
Briefly explain some reasons for increases in atmospheric carbon dioxide

Understand that carbon capture technology is difficult to develop in part because the concentration of atmospheric carbon dioxide is very low

Demonstrate that carbon dioxide has been rising in Earth's atmosphere since at least the 1950s
Skills:
Create and/or interpret data via a line graph
Communicate scientific information
Standards:
HS-ETS1-3 Evaluate a solution to a complex real-world problem

CCSS.ELA-LITERACY.SL Speaking & Listening

CCSS.ELA-LITERACY.RST Science & Technical Subjects

CCSS.MATH.CONTENT.HSS.ID.A Summarize, represent, and interpret data
Disciplinary core ideas:
ESS2.D Weather and Climate

ESS3.C Human Impacts on Earth Systems

ETS1.A Defining and Delimiting an Engineering Problem
What is included in this Educator Guide
Listen to the episode