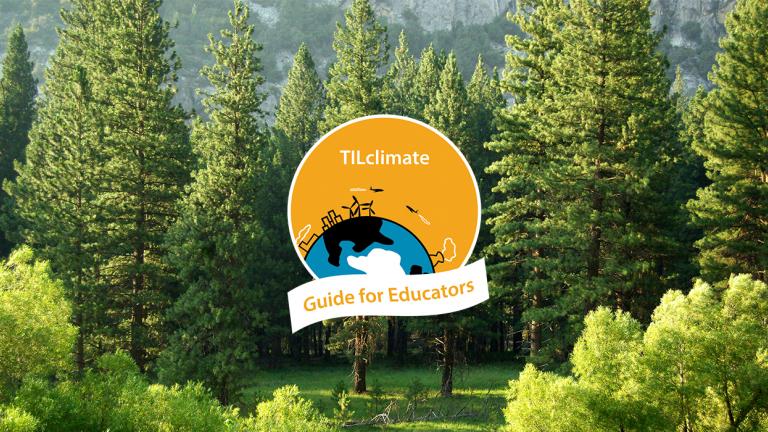 Photo Credit
Matt Artz via Unsplash
This Guide for Educators was developed by the MIT Environmental Solutions Initiative as an extension of our TILclimate (Today I Learned: Climate) podcast, to make it easier for you to teach climate change, earth science, and energy topics in the classroom. It is an extension of the TILclimate episode "TIL about planting trees."
Browse all TILclimate guides for educators.
Description
Forests can be an important part of a lower-carbon future—but how does that work? Students experience the carbon cycle as a carbon atom, grounding their understanding of the flux of carbon between earth, air, water, and living things. Using data from Global Forest Watch, students investigate regional and global patterns of forest loss, gain, and carbon emissions to answer the questions: should we plant trees as a solution to climate change? Does location matter? How do we know?
SWBAT:
Explain a simple carbon cycle

Describe global patterns of forest loss and gain

Understand that deforestation causes carbon dioxide emissions, and that growing forests remove carbon dioxide from the atmosphere
Skills:
Graphing
Map reading
Critical thinking
Standards:
HS-ESS2-4 Use a model to describe how variations in the flow of energy into and out of Earth's systems result in changes in climate.

HS-ESS2-6 Develop a quantitative model to describe the cycling of carbon.

HS-LS2-5 Develop a model to illustrate the role of photosynthesis and cellular respiration in the cycling of carbon.

WHST.9-12.1 Write arguments focused on discipline-specific content

WHST.9-12.7 Conduct research project to answer a or solve a problem
Disciplinary core ideas:
ESS3.A Natural Resources

ESS3.C Human Impacts on Earth Systems

ESS3.D Global Climate Change

LS2.B Cycles of Matter and Energy Transfer in Ecosystems

LS2.C Ecosystem Dynamics, Functioning, and Resilience

 
What is included in this Educator Guide
Listen to the episode