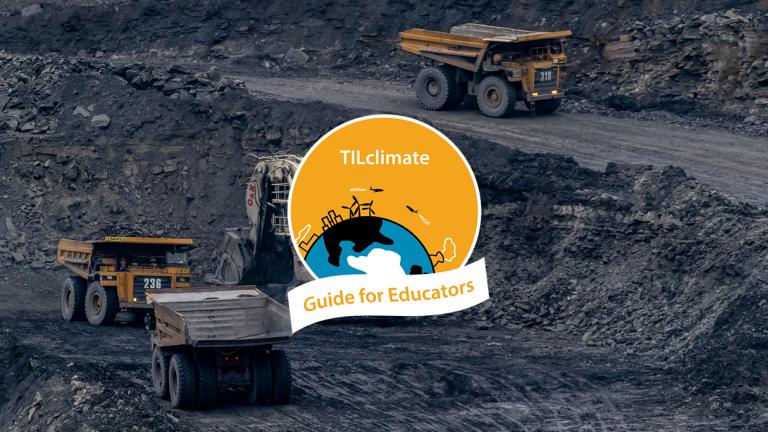 Photo Credit
Rab Lawrence via Flickr
This Guide for Educators was developed by the MIT Environmental Solutions Initiative as an extension of our TILclimate (Today I Learned: Climate) podcast, to make it easier for you to teach climate change, earth science, and energy topics in the classroom. It is an extension of the TILclimate episode "TIL about fossil fuels."
Browse all TILclimate guides for educators.
Description
Fossil fuels are used throughout our world. Why are they called that, and where do they come from? What are the impacts of their extraction, distribution, and use? Fossil fuels are at the center of a lot of big questions. Students develop and answer their own specific, testable questions using a data visualization website.
SWBAT:
Explain where coal, oil, and natural gas come from.

Understand the differences between coal, oil, natural gas, and gasoline.

Explain why fossil fuels are considered non-renewable.

Understand the relationship between burning fossil fuels and climate change.

Develop, refine, and answer a specific, measurable question with a given data-visualization tool.
Skills:
Asking and answering questions

Data visualization and analysis

Logical sequencing
Standards:
HS-ESS3-3 Management of natural resources

HS-ETS1-1 Analyze a major global challenge

WHST.9-12.7 Conduct short research project to answer a self-generated question

HSN-Q.A.3 Choose a level of accuracy appropriate to limitations on measurement
Disciplinary core ideas:
ESS3.C Human Impacts on Earth Systems

ETS1.A Defining and Delimiting an Engineering Problem

 
What is included in this Educator Guide
Listen to the episode