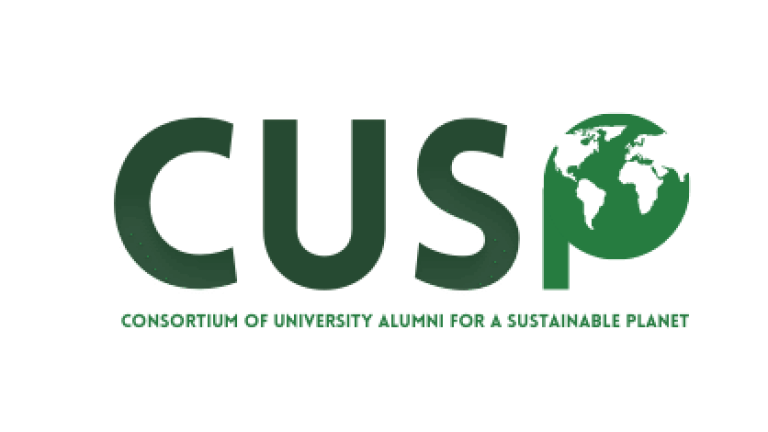 Photo Credit
Consortium of University Alumni for a Sustainable Planet
Harvard Alumni for Climate and the Environment, MIT Alumni for Climate Action, Stanford Alumni in Sustainability, and Yale Blue-Green have founded CUSP, Consortium of University Alumni for a Sustainable Planet, to activate our alumni communities in climate and sustainability.
Our inaugural event on June 22 will be a panel discussion centering on the Inflation Reduction Act (IRA). The IRA has been described as the most significant climate legislation in US history, offering funding, programs and incentives to accelerate the transition to a clean energy economy. The $369 billion in IRA energy security and climate change resilience investments will have significant impacts for the world and aim to change the trajectory of climate change. This cross-university dialogue will bring perspectives from policy, academic, business, technology and environmental justice, and will address incentives introduced by the IRA as well as their implications. Join us to dissect the IRA as we uncover new reasons for hope as well as areas where the IRA did not go far enough.
Who: Panelists are alumni of CUSP founding members: Harvard, MIT, Stanford and Yale
Ian Monroe, Co-Founder, President & Chief Sustainability Officer of Etho Capital
David Pogue, Author, correspondent, podcaster and music conductor who was the New York Times weekly tech columnist from 2000 to 2013
Dr. Nicky Sheats, Director of the Center for the Urban Environment (CUE) at the John S. Watson Institute for Urban Policy and Research at Kean University
Quinton Zondervan, Councillor, Cambridge City Council, and a tech entrepreneur, non-profit leader and community activist currently serving his third term on the Cambridge City Council.
Moderated by Dr. Rajesh Kasturirangan, MACA - MIT Alumni for Climate Action
When: 12:00 – 1:30 pm ET | June 22, 2023
Where: Virtual Webinar – REGISTER HERE
For more information, see CUSP.World. Email questions to info@cusp.world.