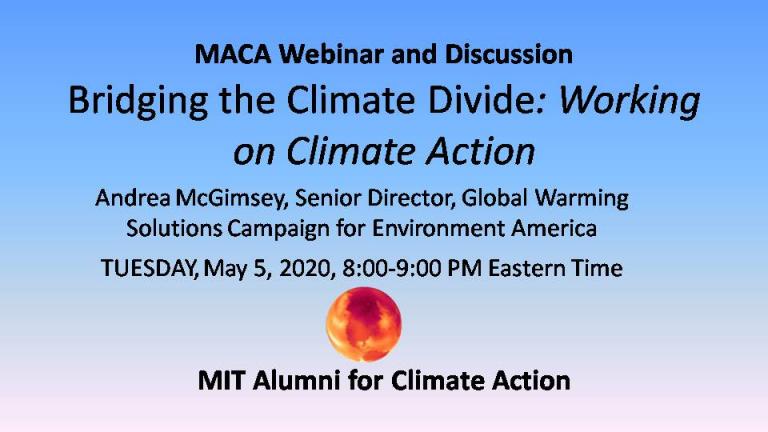 The MIT Alumni for Climate Action (MACA) will sponsor a webinar and discussion with Andrea McGimsey, Senior Director, Global Warming Solutions Campaign for Environment America on TUESDAY, May 5, at 8 PM Eastern Time. Her talk is entitled "Bridging the Climate Divide: Working on Climate Action". Her talk will be followed by Q & A and discussion.
REGISTER to join the conversation, Tuesday, May 5, at 8:00 pm Eastern Time
MIT Alumni/ae are also invited to become members of the MACA group by clicking here.