Post
Tackling Climate Change through Fourth Industrial Revolution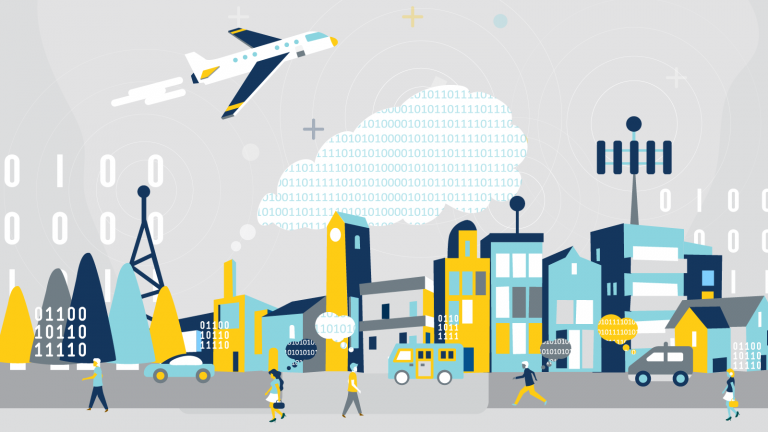 Short-term Strategies
In the short term, we should focus on the cardinal elements of the fourth industrial revolution (4IR) to tackle climate borne disasters. For this matter, we should focus on the contextualized formulation of science, technology, and innovation (STI) in the real world. It is seen that people who lack the knowledge and elementary science behind climate change are generally the ones who deny climate change. Science, technology, and innovation are three different domains, each affiliated with a distinct set of actors, although there are strong relationships among them.
Science is fundamentally the pursuit of knowledge through systematic studies of the structure and behavior of the physical and natural world and societies. Scientists or researchers, across public and private institutes, are the key actors often organized and represented through academies of sciences. Governments typically have a responsible ministry for science policies and funding agencies administering research programs. Governments and research universities should focus on the practical application of science and connect those to technology and innovation for the greater good.
Technology is the practical application of knowledge for a given end. Publicly funded scientists conducting applied research, as well as private sector scientists, engineers, and product/service developers, are the key actors in developing and applying new technologies. Yet, broader actors in industries and governments' line ministries disseminate, adopt or adapt existing technologies, such as for agriculture, health, infrastructure, and environmental purposes. Technology plays a vital role in the short-term by playing an intermediary between science and innovation.
Innovation is a new way of producing, delivering, or using goods and services, based on new technology, or through new business models or forms of economic or social organization. While also applicable to public administration and service delivery, innovation is largely a private undertaking by industries and entrepreneurs, farmers and individuals who device better ways of producing or using goods and services. This can be leveraged as one of the most important elements of climate change control, limitation, and adaptation. However, we will have to be careful to not just focusing on inventing moonshot technologies, but implementing and augmenting the existing technologies at economies of scale.
Medium-term Strategies
Institutional arrangement integrating supply and demand sides of innovation: It should be kept in mind the practical applications of innovation and technologies and connect those to the greater good of successfully controlling climate change. For this matter, pilot projects may be initiated by relevant government ministries, agencies, directorates, planning bodies, and national industries and commissions. Further research, experimentation, and mass-level application can be implemented after successful fruition of the pilot programs.
Regulatory Frameworks: Guiding principles such as trade and foreign direct investment policy should be adopted to encourage entry and use of technologies that can help reach limit climate change, including a good business environment that can encourage green and eco-friendly investment and innovation. Regulations for the challenges of the digital economy including unfair competition, privacy, and security should be addressed. In terms of product and process standardization and certification, safety, health, social, and environmental objectives should be prioritized. We should also focus on the regulations and institutional arrangements underpinning gender equality in STEM and research. Supporting intellectual property regulation and incentives (such as purchase of licenses) should also be prioritized to encourage the use and diffusion of relevant technologies.
International Partnerships:  The pilot design should be supported by diagnostic inputs and capacity building from oversight agencies, such as UN bodies and World Bank on effectiveness and efficiency of government's related policies, programs, and budget as well as incoming development cooperation. These diagnostics should be envisaged to stimulate dialogues among policymakers, academia, private sector and civil society towards collective visioning and planning to orient policy actions to improve STI system's contributions to fill the critical gaps in achieving the targeted goals to prevent climate change.
Long-term Strategies
In the long run, customized climate roadmaps can be adopted based on each country's strength and weaknesses:
Vision Building: Building a long-term vision of the desired future expressed as statements and images of desired and plausible futures. (e.g. TIFAC 2035 Technology Vision in India and ICC's Green Economy Roadmap).
Exploration of Innovation and Technology Pathways: Exploration and assessments of alternative technology, innovation or policy pathways to achieve a vision, often expressed as scenarios. (e.g. energy road-mapping by CSIRO in Australia).
Technology Advocacy: Technology and innovation advocacy supporting technology areas or specific technologies within specific areas, often including research and innovation agendas with priority technology areas (e.g. SPIRE in the EU and Forest products industry roadmap in the USA).
Stakeholder Alignment: Building or strengthening stakeholder alignment to support the vision and technology, innovation or policy pathways. (e.g. ICC's Green Economy Roadmap and Forest products industry technology roadmap in the USA).
Support for Policy Design and Planning: Providing support for design and planning of policy portfolios or programs by elaborating selected technological and innovation pathways, often using milestones and quantitative targets (e.g. Japan's New Low Carbon Energy Plan, EU SETPLAN, and RISEnergy in Sweden).
Support for Policy Implementation: Providing support for implementation and management of ongoing policy programs or other initiatives. (e.g. EU SET-PLAN and underpinning roadmaps, Jamaica's National Energy Policy 2009-2030, and Power Africa by USAID).
Roadmaps may often strive for multiple objectives. The choice of objectives and design of roadmaps can be situated in a specific context in which the road-mapping process should be conducted. It will depend on internal factors, i.e., institutional capacity, competences and interests of the owner or owners of the exercise, and external factors to the process, i.e., maturity of the policy agenda on the national and international level, the stage of the relevant policy processes, and alignment among local and international stakeholders.
Conclusion
As technology continues to advance at breakneck speed, we are tempted to focus wholly on how to harness the advances to get what we want. But to focus on the self is a sure path to misery, as is well documented in philosophy and religion throughout human history. Generosity and the choice to bring good into the lives of others is a far more effective route to happiness and it has the convenient side effect of usually bringing us what we want anyway. The 4IR is already bringing upheaval to society and much more is certainly in store for us but it can be a great force for good if we commit ourselves to climb the technology-development summit.
However, technologies can surely be one of the biggest factors to prevent climate change. Relevant policy choices and public opinion can shape a significant portion of the impact the 4IR can have on communities across the world. Keeping this in mind, governments along with civil societies, development agencies, and the private sector should work proactively in conducting need analysis, finding out replicable best practices, testing and implementing new solutions to effectively ride the 4IR wave and maximize its contribution towards preventing the drastic change of our mother world.
For successful integration of the climate-related issues into 4IR is therefore not a prediction of the future but a call to action. It is a vision for diffusing, developing, and administrating technologies to foster a more empowering, and collaborative foundation for social, technological, and economic development, built around shared values and understanding of the common good, human dignity, and intergenerational stewardship. Realizing this vision will be the core challenge and great responsibility for the next 50 years.