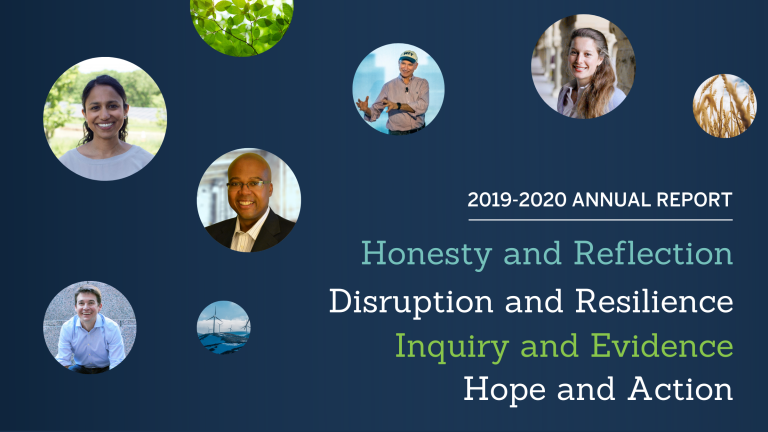 Let's be honest, we are all relieved that 2020 is over. Despite this understandable sentiment, we have been reflecting on the difficult past year, and are stepping into 2021 with a feeling of immense gratitude towards our community and hope for the road ahead.
In the face of disruption and crisis, we pulled together and proved to be resilient. We adapted our programs, continued to deliver relevant research and tools, and were reminded all too vividly how an unjust planet will never be sustainable. As you'll see on the pages of our Annual Report, our students, alumni, faculty, and collaborators continued to make an impact in the world. 
We all must continue to move forward and take action to make our vision of a just and equitable future a reality in our lifetimes. With your help, we're ready to help our nation, and the world, build back better. So let's be strong, be kind, and get to work.
With hope for the future,
The Sustainability Initiative Team
Bethany, Dominic, Emma, Jason, John, and Roberto