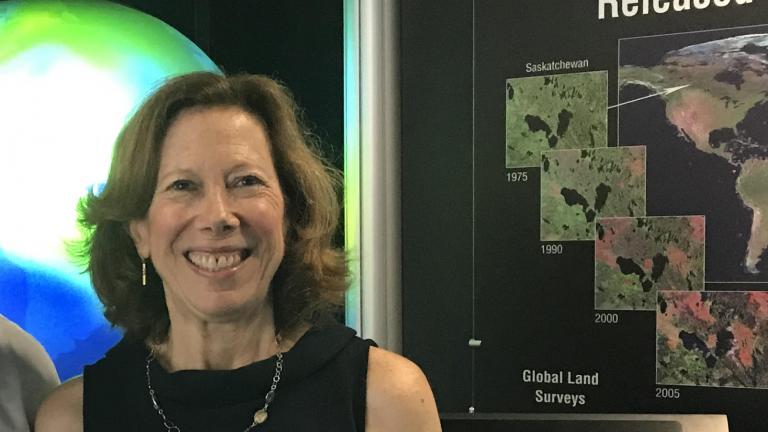 Tuesday, October 27, 2020
2:00-3:00 pm ET
Register
Deborah Gordon, a senior fellow at the Watson Institute at Brown University, will discuss the Oil and Gas Climate Index (OCI+).

Due to technological advances in fracking and enhanced recovery, a growing array of unconventional oil and gas resources are now in abundant supply. While it is recognized that the oil and gas sector is a major contributor to climate change, the global warming impacts of specific resources are not well understood. The Oil and Gas Climate Index (OCI+) model was developed to analyze the diverse lifecycle greenhouse gases (GHGs) of global oils and gases. Using open-source engineering systems analysis and satellite data, we estimate that supply-side GHGs from production, processing, refining, and shipping emission intensities vary by at least a factor of seven between the lowest- and highest-emitting oils and gases. The OCI+ can be used to improve operations, guide socially responsible investments, steer policy-making, and facilitate a low-carbon energy transition.
About the speaker 
Deborah Gordon is a senior fellow at the Watson Institute at Brown University. Until 2019, she was the director of the Energy and Climate Program at the Carnegie Endowment for International Peace. Trained as a chemical engineer and policy analyst, her current research focuses on the development of the Oil and Gas Climate Index, a first-of-its-kind tool, to compare the climate impacts of global oils and gases. After beginning her career with Chevron, Gordon directed the Energy Policy Program at the Union of Concerned Scientists, taught and conducted research at the Yale School of the Environment, and managed an active energy and environmental consulting practice. Gordon is the author of two books, Steering a New Course and Two Billion Cars. She is currently writing her next book about managing oil and gas in a warming world