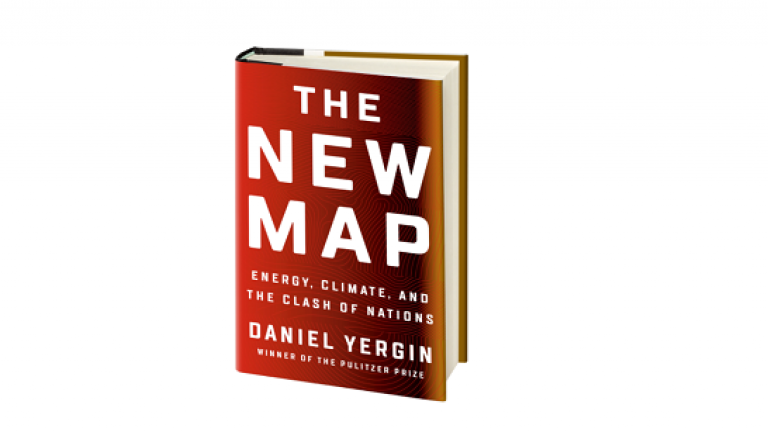 Daniel Yergin, the vice chairman of IHS Markit and Pulitzer Prize winner, will present a keynote and fireside chat on his new book The New Map: Energy, Climate, and the Clash of Nations. In this keynote, Yergin will discuss the new map of energy and geopolitics, illuminating the great issues in our era of rising political turbulence and pointing to the profound challenges that lie ahead.
This keynote is presented as part of the MIT Energy Initiative Annual Research Conference.
About the speaker
Daniel Yergin is a Pulitzer Prize-winning authority on energy, international politics, and economics. He is vice chairman of IHS Markit, a global information and advisory firm , and chairman of IHS Markit's CERAWeek conference, which CNBC has called "the Super Bowl of energy."
Time Magazine said, "If there is one man whose opinion matters more than any other on global energy markets, it's Daniel Yergin." Fortune said that he is "one of the planet's foremost thinkers about energy and its implications."
Yergin's new book The New Map: Energy, Climate and the Clash of Nations is described by the London Sunday Times as a "wonderful book." The Wall Street Journal observes "Daniel Yergin turns his considerable talents to explaining how the world continues to be shaped by oil." USA Today said, "At a time when solid facts and reasoned arguments are in full retreat, Daniel Yergin rides to the rescue." Another review called The New Map "a page turner."
Yergin is the author of the bestseller The Quest: Energy, Security, and the Remaking of the Modern World and The Prize: The Epic Quest for Oil, Money and Power, which was awarded the Pulitzer Prize.
Yergin has served on the Secretary of Energy Advisory Board under four presidents.