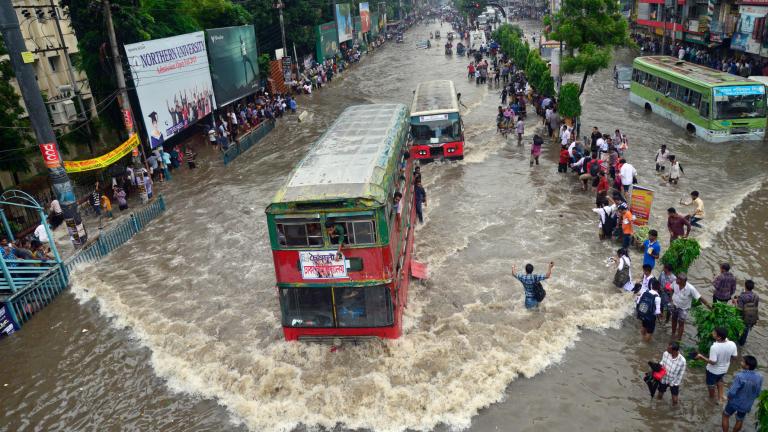 Even as climate change and urbanization make floods more frequent and their consequences more severe, a higher proportion of people are living in areas that experience them.
In a new study published today in Nature, researchers used satellite images to map over 900 flood events that occurred between 2000 and 2018, affecting between 255 million and 290 million people.
And while the global population grew by 18.6% from 2000 to 2015, the population in these areas outpaced that growth, increasing by 34.1% over the same period. That means between 58 million and 86 million more people were exposed to flooding in those places over the course of 15 years.
Read the full article at: https://www.technologyreview.com/2021/08/04/1030533/population-climate-flood-risk/
Image by: Mamunur Rashid/Alamy Live News