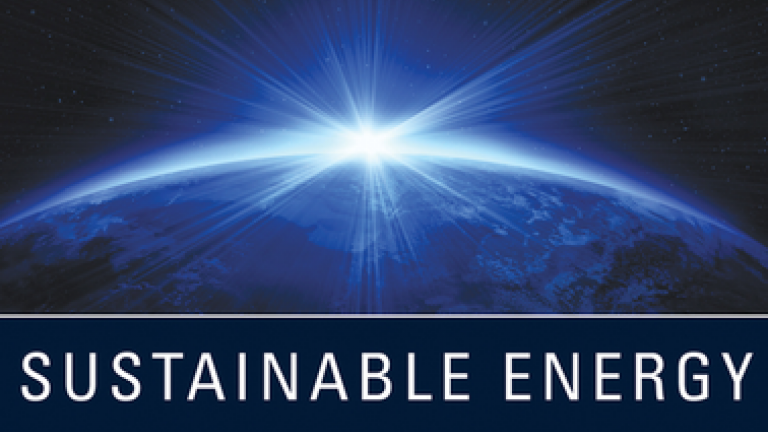 Photo Credit
the cover to Sustainable Energy, Choosing Among Options, second edition, reprinted courtesy of The MIT Press.
Learn to critically analyze modern energy technologies from engineering and socio-political perspectives, and gain the skills necessary to help the world meet rising energy demand while reducing carbon dioxide and other greenhouse gas emissions driving climate change.
About this archived course:
Climate change is an urgent global challenge demanding engineering solutions and large-scale, systems-oriented coordination. In Sustainable Energy, you'll join thousands of global learners in examining conventional and renewable energy generation technologies, studying how they are deployed throughout the world, and evaluating their roles in the future energy landscape. Technologies include solar power, wind power, storage, nuclear power, hydropower, and bioenergy.
In addition to technological components, you'll become familiar with the economic, political, and social dimensions of energy project planning. Professionals from diverse backgrounds must work together to determine pathways to decarbonization amidst scientific uncertainty and unique geopolitical challenges. You will be presented with advanced tools and strategies to explore pathways to decarbonization in specific contexts, and to build consensus among stakeholders.
The course is instructed by Michael Golay, Professor of Nuclear Science and Engineering at the Massachusetts Institute of Technology. Additional experts in various technologies will offer guest lectures, including:
Dr. Patrick Brown, National Renewable Energy Lab
Dr. Diane Rigos, MIT Energy Initiative
Dr. Alex Kalmikov, Lead Data Scientist, Aetna
Dr. Francis O' Sullivan, Orsted North America
Dr. Charles Forsberg, MIT Department of Nuclear Science and Engineering
Dr. Donald Sadoway, MIT Department of Materials Science and Engineering
Dr. Dennis Whyte, MIT Plasma Science and Fusion Center
Dr. Zach Hartwig, MIT Plasma Science and Fusion Center
Dr. Gregory Stephanopoulos, MIT Department of Chemical Engineering
Dr. Vrushank Phadnis, MIT Department of Mechanical Engineering
Dr. Jessika Trancik, MIT Institute for Data, Systems, and Society
This is the course as taught to MIT students remotely during Fall 2020 in response to the COVID-19 pandemic.