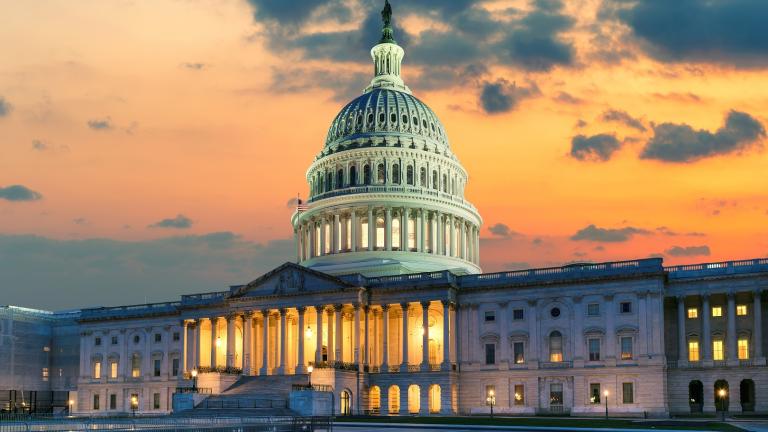 The prospects for decarbonization in America: Will global and domestic crises disrupt our plans?
Philip R. Sharp, Former President, Resources for the Future
Wednesday, October 26, 5:15-6:15 pm ET
Register here.
Light refreshments to follow.
About the talk
Unexpected events—Covid-19, the January 6th insurrection, the Russian invasion of Ukraine, inflation, the Dobbs decision—have upended predictions about America's future. Given fractious politics, doubts abound about the ability of the United States to effectively respond to such shocks. And given the extent to which fossil fuels underpin the economy, doubts abound about the prospect for radically cutting greenhouse gases by mid-century. Surprising many commentators, President Biden and the polarized Congress have adopted major climate policies—initiatives that should speed the transition toward a low-carbon economy, expand future technological options, and enhance the United States' ability to work with other nations. It remains to be seen how effective such policies will be. Can strong federal action survive an electoral shift in political parties? And, can the United States raise its ambition in the years ahead?
To adhere to MIT's in-person event policies, please register in advance and follow all instructions in the subsequent confirmation emails regarding Tim Ticket distribution and QR access codes.
About the speaker
Philip R. Sharp was president of Resources for the Future, an independent and nonpartisan research institution devoted exclusively to policy analysis on energy, environmental, and natural resource issues, from 2005 to 2016. Sharp was a Member of Congress from Indiana, 1975 to 1995. He played a prominent role in the development of landmark energy legislation, including the 1990 Clean Air Act amendments and the 1992 Energy Policy Act. Following his service in Congress, Sharp joined the Harvard Kennedy School faculty from 1995 to 2002 and served as director of the Institute of Politics for part of that time. Subsequently, he created a graduate course, "Climate Policymaking in the U.S.," which he taught at Columbia University in 2016 and at Georgetown University in 2017. In addition to being a member of the MIT Energy Initiative's External Advisory Board, Sharp also serves on the advisory board to Columbia University's Center for Global Energy Policy and as a senior advisor to Resources for the Future. He is also chairman of the board of EcoAmerica, a non-profit climate advocacy organization. Previously, he served on the boards of Duke Energy, the Electric Power Research Institute, and the Energy Foundation, amongst others. He also served on the National Commission on Energy Policy, the Blue Ribbon Commission on the Future of Nuclear Power, and the National Academies study panel on America's Climate Choices. In 2016, Sharp was awarded the James Schlesinger Energy Security Medal by Secretary of Energy Ernest Moniz. Sharp holds a Bachelor of Science degree from Georgetown University's School of Foreign Service and a PhD in government from Georgetown.