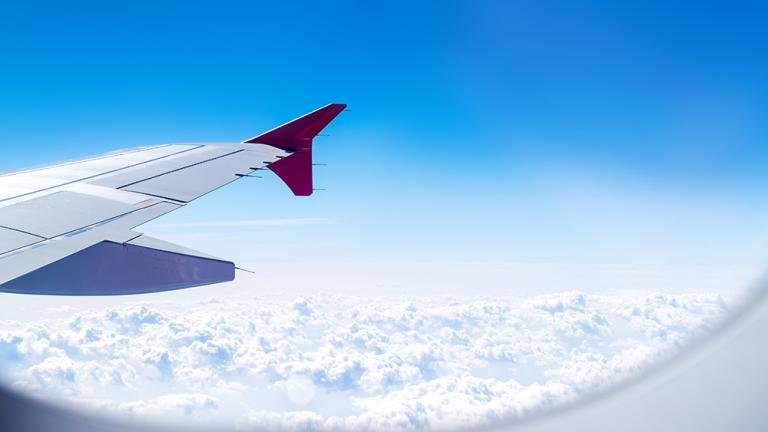 Photo Credit
Photo courtesy of Neosha Narayanan.
Over 600 MIT students are traveling abroad with the MIT International Science and Technology Initiatives (MISTI) to intern, research, and work in organizations across 25 countries this summer. Twenty percent of the students were placed in areas related to climate and sustainability.
Through MISTI, hundreds of MIT students travel abroad each summer to intern in companies, universities, governments, and nongovernmental organizations. Since 2018, around 20 percent of the internships and research experiences have been in areas related to climate and sustainability. MISTI has been working to increase the number of interns working on these projects by increasing the number of hosts and available grants, as well as connecting with other labs, departments, and centers across MIT to support students' global experiences.
For the first time this year, MISTI developed pre-departure sessions intended to help students reflect on their experiences in the wider context of sustainability and climate change. Around 90 students were invited to participate in a Canvas course and an in-person session with guest speakers. In the Canvas session, students were asked to calculate the carbon footprint of their flight to their MISTI destination and compare the results to other common daily activities. Four out of five of them expressed that the level of emissions from their flights was higher, or much higher, than they previously thought. Half of the students expressed that this was the first time they thought about their flight emissions for the summer. The students were then directed to the MIT Climate Portal website and asked to reflect on the impact of carbon dioxide emissions on the climate and the effects of climate change on economically developing countries. The Canvas exercise concluded with readings and reflections on what can be done to address the climate crisis.
The in-person session featured David Hsu, associate professor of urban and environmental planning and co-chair of the Campus Fast Forward working group on climate education, who presented his research and work on flight emissions. He emphasized the high impact of aviation on carbon dioxide emissions and how emissions are unevenly distributed on a global scale, based on income levels and per capita bases. A small group of travelers account for most of the emissions, which is also true in academic settings where a small number of travelers have a much higher carbon footprint. Hsu also explained the School of Architecture and Planning climate action plan and how it addresses faculty and student travel. "I know it's hard. If we at MIT want to be leaders in this area, talking about it is not enough," he said. "We have to act. We cannot be models just by doing research; we have to be role models at all levels. Faculty, staff, and students have to change their flight habits."
Having completed the climate and sustainability training, Favianna Colón Irizarry, a rising second-year majoring in chemical and biological engineering, explains, "to minimize our carbon footprint, we are taught to eat consciously and use environmentally friendly products. What we are not taught is that this alone will not make a difference; we ought to sacrifice more, like flying selectively and meaningfully, to truly make an impact. MISTI's Climate and Sustainability helped me recognize this, as well as prepare me for how I choose to proceed in my future green endeavors."
Also during the session, rising seniors Anushree Chaudhuri and Melissa Stok, the leads for the MIT Student Sustainability Coalition, presented their work around coordinating efforts among students and the vast landscape of groups, organizations, and entities at the Institute. They invited all interested students to join and reach out to any of the entities that could be a good fit for their interests. Chaudhuri reflected afterwards, "Sustainability is inherently interdisciplinary. Every MIT student can incorporate sustainability into their work, regardless of major, class year, or interests! I was excited to join my SSC co-lead, Melissa, in speaking with a diverse group of MISTI interns about how to explore sustainability-related academic, extracurricular, professional, and experiential opportunities at MIT and beyond. These students come from many different disciplines, so it was incredibly heartening to hear that they are all pursuing a climate-related project abroad this summer."
Eduardo Rivera, MISTI's coordinator for climate and sustainability expressed that "educational experiences abroad are a fundamental part of MIT's mission to foster global leaders to tackle the climate crisis. This summer, more than 110 students will be working around the world in solar and wind technologies, carbon capture, climate adaptation and urban planning, sustainable concrete, electric mobility, among others. We are using this opportunity to expand on the reflection part of the experiential learning cycle. The goal of these pre-departure sessions is to raise awareness and help our students reflect on the impact of their everyday activities on the climate, and to also give them resources to learn and act thoughtfully. We hope they will not only become conscious travelers, but also agents for change."
"This year's climate and sustainability pre-departure training were pilot sessions, and the goal is to expand this learning experience to all MISTI students, not just those working in the fields of climate and sustainability. This will be a unique opportunity to raise awareness and expand the knowledge to over 1,000 of our students as they travel to more than 40 countries across the globe," explains Abby MacKenzie, MIT-India coordinator who co-developed the pre-departure sessions.