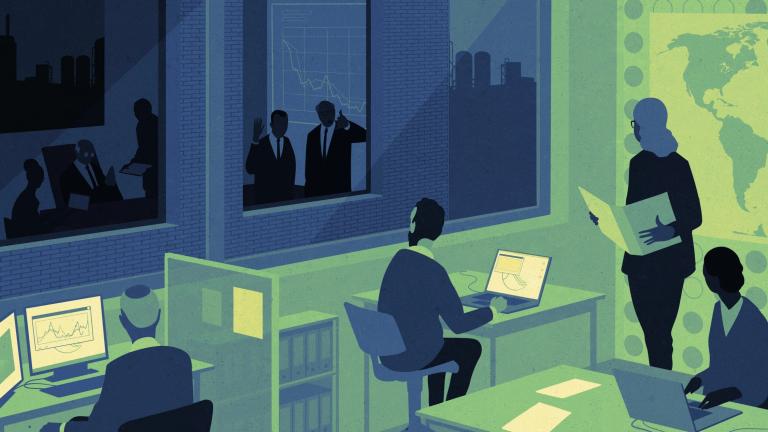 Photo Credit
DANIEL STOLLE
As thousands of companies trumpet their plans to cut carbon pollution, a small roundtable of sustainability consultants has emerged as the go-to arbiter of corporate climate action.
The Science Based Targets initiative, or SBTi, helps businesses develop a timetable for action to shrink their climate footprint through some combination of cutting greenhouse-gas pollution and removing carbon dioxide from the atmosphere. 
For a fee, this team of several dozen analysts and technical experts will work with companies to set and publicize targets for cutting their share of emissions, deeply and quickly enough to conform with international efforts to limit global warming to 1.5 ºC above preindustrial levels. SBTi says the goals it sets are meant to convey that the business has put in place a credible schedule for driving down or eliminating emissions, in line with "the latest climate science." 
After years of small-scale sustainability work, SBTi is growing rapidly. It has now stamped its approval on the emissions reduction timelines of more than 2,600 companies, including Nestlé, PepsiCo, and Apple. It's working to develop climate targets with more than 2,300 more, and hopes to help set them for some 10,000 businesses by 2025.