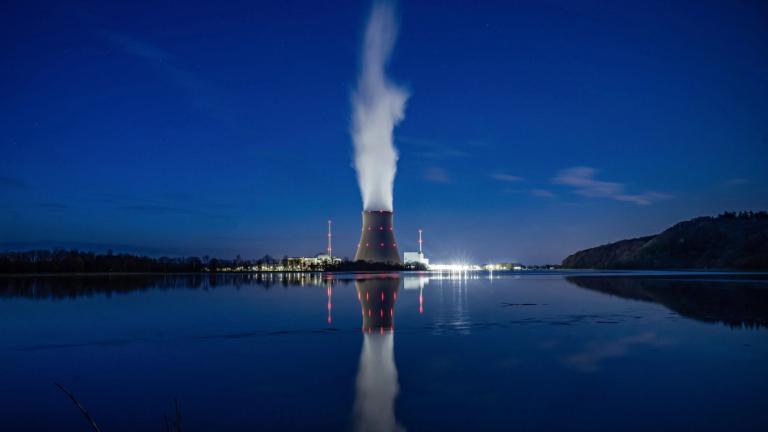 Photo Credit
ARMIN WEIGEL/PICTURE-ALLIANCE/DPA VIA AP IMAGES
We're gathered here today to commemorate the demise of a towering figure in the energy world: nuclear power in Germany. Born: June 16, 1961. Died: April 15, 2023. 
Just a decade ago, Germany was using nuclear power to meet about a quarter of its electricity demand, but now nuclear's watch is ended. Earlier this month, the nation shut down the last of its nuclear power plants, 60 years after the first one began operation.
The reactions are mixed. Some consider this a victory, cheering as Germany moves away from an electricity source they see as dangerous and flawed. But others see it as a major potential roadblock for climate action—while nuclear plants have been shuttered left and right, coal power has chugged along, providing a huge chunk of the country's electricity and spewing emissions all the while.
Germany's true challenge is ahead, as the country tries to meet ambitious climate goals without the steady electricity supply that nuclear provides. The whole situation highlights what I see as a major question in the climate movement today: Where exactly should nuclear fit in?