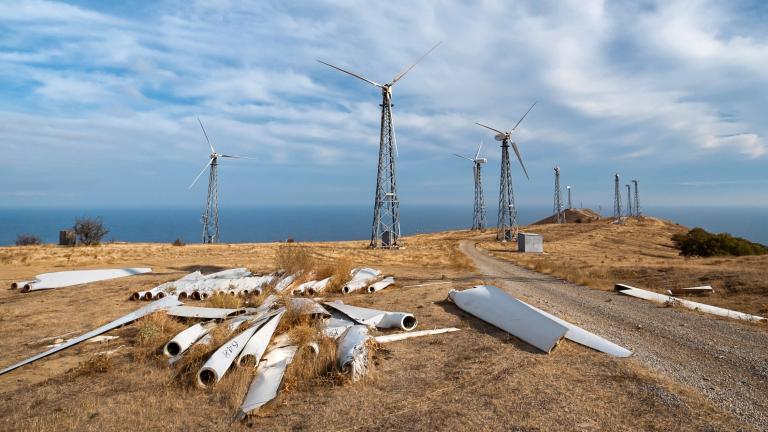 Photo Credit
GETTY IMAGES
Wind turbines are crucial for addressing climate change, but when they've reached the end of their lives, turbine blades could add up to a lot of waste. Now new research, published in Nature, could represent a first step toward building renewable-energy infrastructure that doesn't end up in a landfill.
Wind turbine blades need to be tough to be useful. These workhorses of renewable energy last for decades, frequently spinning around up to 30 times each minute.
But when it's time to decommission one, a wind turbine's strength can become a weakness.  Because the blades are designed to be so durable, the materials used to build them can't currently be recycled. And about 43 million tons of these blades will be decommissioned by 2050.
The new work describes a way to recover the main components of wind turbine blades, breaking down the plastic that holds them together without destroying the material's primary building blocks.