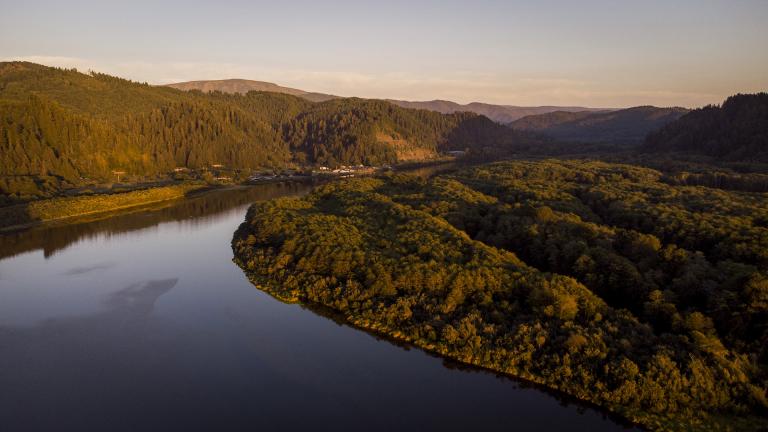 Photo Credit
Arden Barnes, Herald and News
This story by ESI Journalism Fellow Alex Schwartz was originally published as part of the Project Klamath interactive website by the Herald & News, where it appears with additional photos and resources.
__________
Most people in the Klamath Basin agree that restoring streams, wetlands and forests is a more effective way to revive species and communities than fighting over a dwindling water supply.
Re-empowering nature to store and filter water doesn't often require anyone to give up their share of it.
But first, stakeholders must meaningfully address the basin's uncomfortable history and reconcile two cultures that seem at odds with each other. Until farmers, ranchers and tribal members can agree on how to do that, many say there's little hope for eliminating the physical chokepoints that harm the watershed.
In August 2021, the Klamath Falls Equity Task Force presented recommendations to city council on how to promote equity in the area. One of the first items was recognizing the role of racism in the Klamath Basin water crisis.
"Our water crisis still exists, in part, due to racism against the Tribes and that racism against the Tribes still exists, in part, due to our water crisis," wrote the task force.
At the city council meeting where the task force made its recommendations, several Klamath tribal members made public comments about how they've experienced anti-Indigenous behavior in the basin.
"There are communities worldwide that deal with drought, but this is one of the only communities where drought is really just focused around racism and blaming the Tribes for what's going on, when really what we've been doing is rearranging the chairs on the Titanic," said Klamath tribal council member Willa Powless. The city has since disbanded the equity task force and has not carried out its recommendations related to the Klamath Basin water crisis.
Continue reading on the Project Klamath website