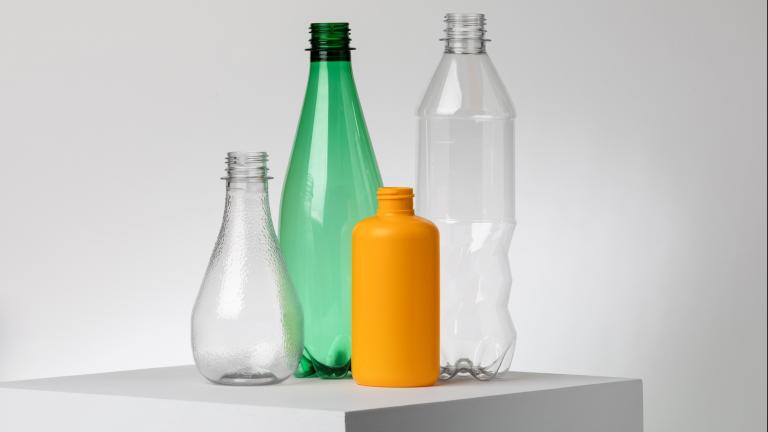 Plastic is an environmental scourge, and most isn't recycled. Enzymes, nature's catalysts, may be able to help.
In late September, Carbios, a French startup, opened a demonstration plant in central France to test this idea. The facility will use enzymes to recycle PET, one of the most common single-use plastics and the material used to make most beverage bottles. 
While we've had mechanical methods for recycling some plastics, like PET, for decades, chemical and enzyme-based processes could produce purer products or allow us to recycle items like clothes that conventional techniques can't process, writes Casey Crownhart.
Read the full article at: https://www.technologyreview.com/2021/10/06/1036571/carbios-enzymes-recycle-plastics-pet/
Image credits: Jerome Palle