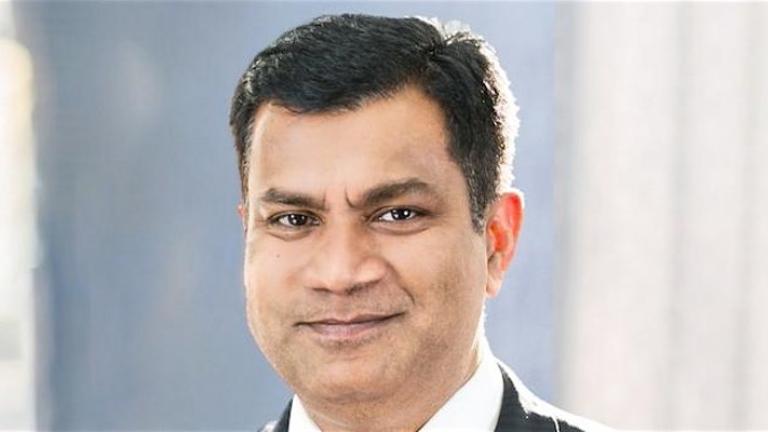 Are you interested in how renewable energy projects are financed?
The Sloan Sustainability Initiative and MIT Energy Initiative invite you to a talk by Santosh Raikar, a managing partner at Silverpeak Renewables Investment Partners, MIT alum, and co-author of Renewable Energy Finance: Theory and Practice.
When: Monday, March 9 at 6pm 
Where: E62-262 
Open to MIT students, faculty, and staff. The talk will be followed by a reception and light hors d'oeuvres. 
Space is limited. RSVP here. 
Renewable Energy Finance: Theory and Practice is now available here. 
Santosh will discuss his experience managing renewable energy projects - including issues of finance, public policy, law, engineering, and environmental impacts.
He will also speak about his new book, Renewable Energy Finance: Theory and Practice, and teaching an upcoming Sloan course available during this semester's Sloan Intensive Period.
About the Authors
Santosh Raikar is managing partner of Silverpeak Renewables Investment Partners, responsible for leading the firm's new renewable energy sector platform. Santosh has 18 years of experience in energy and infrastructure project finance, including renewable energy, oil and gas, power, and midstream infrastructure assets. Prior to joining Silverpeak, he was a managing director in the Renewable Energy Investments Group at State Street where he was responsible for leading a team in originating, structuring, and executing tax equity investments in the U.S. renewable energy sector. He previously worked at Deutsche Bank and Lehman Brothers in Principal Investment areas.
He holds two master of science degrees, one in Technology and Policy Program from the Massachusetts Institute of Technology and the other in electrical engineering from Arizona State University, as well as a BS in Electrical Engineering from the University of Mumbai. He also teaches a full-semester graduate level course titled "Renewable Energy Investments" at the Carroll School of Management at Boston College.
Seabron Adamson is a vice president at Charles River Associates, a global economics advisory firm, and was formerly a member of the energy and commodities group at a major alternative investment firm. He has advised a wide range of developer, banking, utility and private equity clients on renewable and other energy projects in the United States, Canada, Europe, and Latin America. Seabron has also served as an expert witness in a variety of energy sector disputes. He currently teaches a class on renewable energy finance (with Santosh Raikar) at the Carroll School of Management of Boston College. Seabron holds graduate degrees from MIT, Georgia Tech and Boston University.
This event is sponsored by Silverpeak.