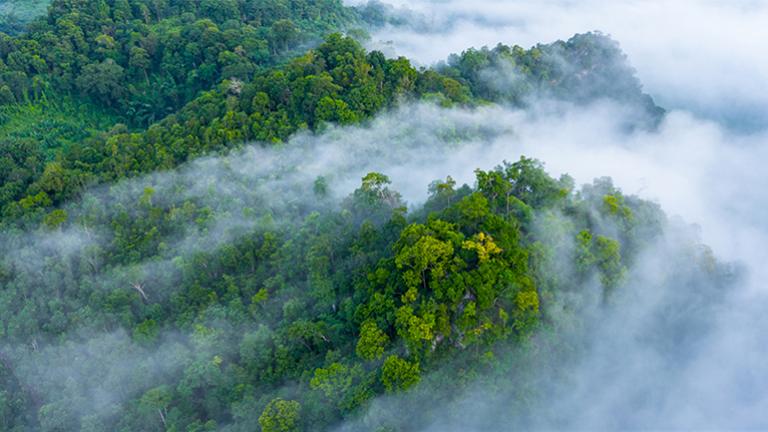 In this ongoing series, MIT faculty, students, and alumni in the humanistic fields share perspectives that are significant for solving climate change and mitigating its myriad social and ecological impacts. Thiago Medaglia, a Knight Science Journalism Fellow at MIT, is an author, an award-winning independent reporter for National Geographic Brazil, and the founder of Ambiental Media, a Brazilian group that transforms scientific content into compelling journalistic products. A speaker in the last two editions of the World Conference of Science Journalists, Medaglia was recently accepted at Harvard University for a master's degree in the History of Science.
Q: There are many approaches to addressing the climate crisis. Increasingly, it looks as if we'll them all. What perspectives from science journalism are significant for addressing global climate change?
Medaglia: As an environmental journalist, I have a deep connection with the natural world. I've also learned that it is essential to connect with people. As a reporter, of course, you learn that responding to climate change includes informing the public about harmful policies and practices by governments and corporations, but the human connection is more than that.

When I'm in contact with scientists from institutions like MIT, I always experience a deep feeling of privilege: What else should we call the direct access to cutting-edge scientific knowledge? An understanding of how science works when well practiced is key in my profession, so that I can communicate to the public why science is reliable and why we should listen to what scientists have to say.

It is a huge responsibility to be a science communicator in a world in crisis. My vision has broadened to include a more human perspective of climate change: it not about a distant atmospheric breakdown, but the planet and all its life forms. And it is also about working to reconnect people with the reality of the natural world, which includes ourselves. We too are nature.
---

Thiago Medaglia, KSJ Fellow at MIT, 2019-2020

The Brazilian journalist is working with data scientists and programmers to connect the dots between government policies and their tangible effects in the environment. 
---

Q: When you confront an issue as global and formidable as climate change, what gives you hope?

Medaglia:  Although the intentional propagation of lies and misinformation by governments and corporations, and the unjust impact on the poor, make me angry, I try to renew hope every day by taking actions in my life mission. This is a source of energy for the good fight. If my compass is aimed at a more ethical relationship with nature and with other beings, including my human peers, I need to express some joy.

What is the use of making good personal choices and yet walking melancholic around the world? The future, after all, is a blank page, and we do have a growing number of reasons for optimism.

My list includes the higher level of public awareness about the problem; the divest initiatives, such as the ones from Stanford and Columbia; pressure from Germany and other European countries who refuse to sign a commercial treaty with South American countries if Brazil is not able to reduce deforestation in the Amazon Rainforest; and the the rise of public figures such as Greta Thunberg who are engaging millions of young activists around the world.
Suggested links
Thiago Medaglia
Ambiental Media
Knight Science Journalism at MIT

 
---
Series prepared by MIT SHASS Communications
Editorial and Design Director: Emily Hiestand
Co-Editor: Kathryn O'Neill