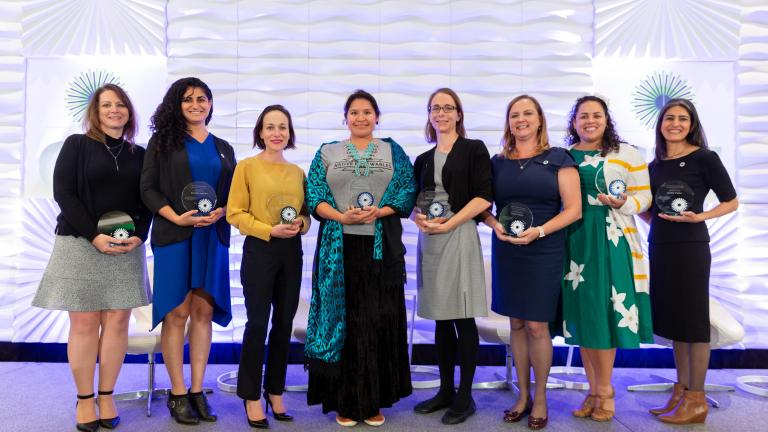 DECEMBER 8-9, 2020
12:00-4:30 pm ET each day 
Register.

2020 U.S. C3E WOMEN IN CLEAN ENERGY SYMPOSIUM AND AWARDS
ACCELERATING THE CLEAN ENERGY TRANSITION IN A CHANGING WORLD

We must move faster and smarter to transform and decarbonize our energy system. Climate change, the COVID-19 pandemic, related economic challenges, and social inequity are among the challenges we are facing as we work to accelerate the clean energy transition. Join thought leaders to discuss opportunities to effectively scale new low- and no-carbon technologies, rapidly deploy capital to mitigate global warming and provide affordable, reliable energy solutions to all.
The symposium will consist of plenary sessions, award presentations, panel discussions, and a virtual reception with live student poster presentations.
For the first time, this normally invitation-only event will be open to all.