Post
New grants for public art taking on climate change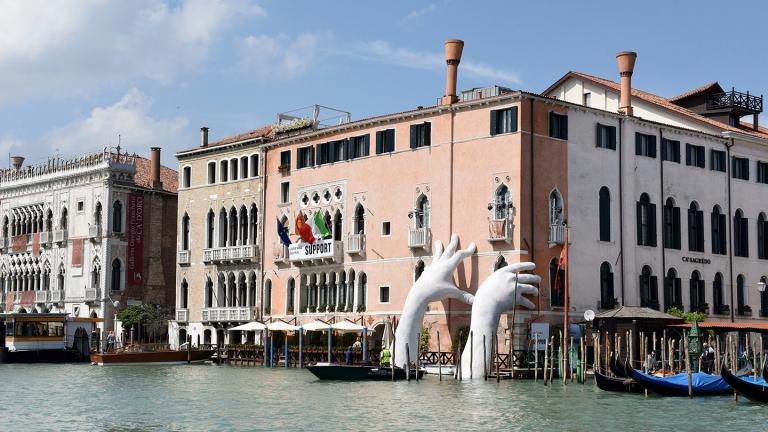 Art for Science Rising
The Union of Concerned Scientists is awarding grants to artists across the country who submit winning proposals for public-facing art that highlights the role science plays in protecting our health and safety, and the critical role we all play in ensuring that science isn't sidelined.
We are looking primarily for outdoor work, visible and bold, in public areas. For example, paintings on buildings, sculptures in parks, video projections, large-scale photography, multimedia installations, or something else beyond our imagination. Something that will be seen by large numbers of people, in a location of your choice. A limited number of high-visibility, high-trafficked indoor locations will also be considered.
The art should communicate how crucial science is to our health and safety. A jury of artists and science communicators will select the grantees based on the visual impact of the proposed art, the potential to inspire action, the ability to reach large numbers of people, and how it may reach diverse audiences.
Grants of $10,000 per artist will be awarded, up to $50,000 in total grants. Deadline for proposals is May 15, 2018.
For more information, including the submission guidelines, download the call for entries. To submit an entry, visit our Art for Science Rising submission page.
What public art on climate change have you seen or heard about recently that you found inspiring? Studio Roosegaard's Waterlicht looks amazing on its website and video. Lorenzo Quinn's Venice Bienalle installation "Support" has popped up in a couple of my dreams this year. And I'm really looking forward to the Before It's Too Late "Miami Murals" AR project.