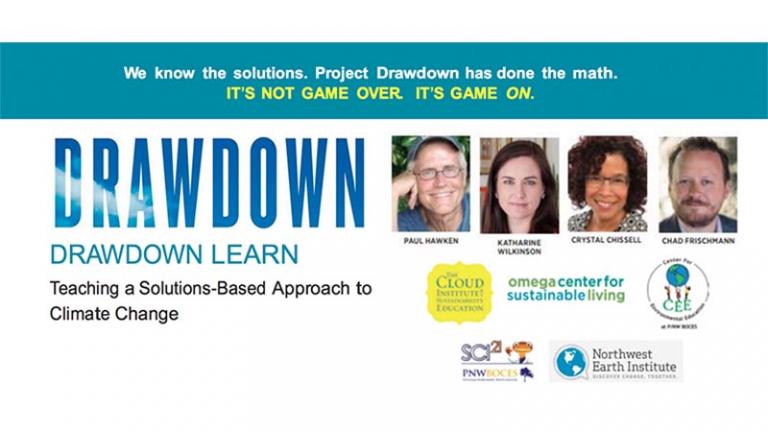 Hopefully many in the MIT Climate community are familiar with the inspiring Project Drawdown. On ClimateX, we've referenced Drawdown in several posts and a few podcasts.
Their new initiative Drawdown Learn aims to bring the framing, data and analysis of climate solutions directly into educational spaces, in both classroom and informal settings. (And I can't help but note how complementary this seems to the new Season 3 of the ClimateX podcast on the theme "Learning to Change.") 
This Friday, October 19, 7:30-9:30pm ET, Drawdown Learn will be introduced to the world via livestream video, as the keynote kickoff to a weekend workshop for educators of all stripes. Sign up (free!) to watch this video, and bonus points if you can pull in a few friends for a watch party.
And if you do watch, please do share your thoughts via Comments below.