Post
Games for Climate Change? Seriously!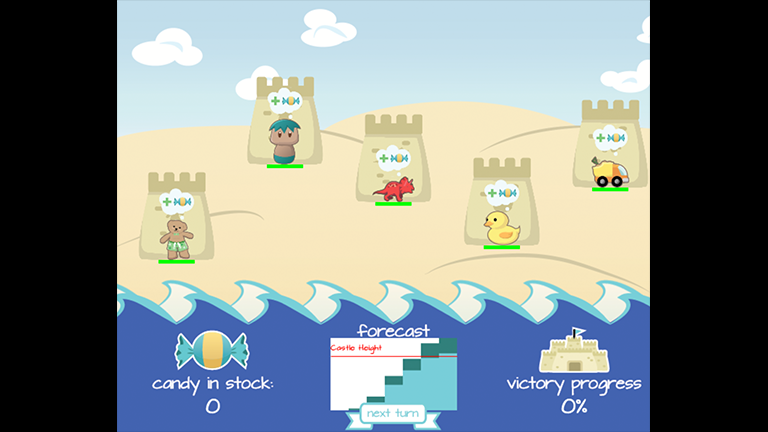 If you think games are just about fun, think again. So-called "serious games," which are designed to foster social change and civic engagement, are on the rise. (See, for instance, the course "Games for Serious Change" on MIT OpenCourseWare, and the many games created and tested by the Engagement Lab @ Emerson College.)
And if there was ever a need for social change and civic engagement, it's in preparing for and acting on climate change.
There's a fantastic resource on games and climate change within the course "Creating Video Games" on MIT OpenCourseWare.  In this course, students partnered with Red Cross Red Cresent Climate Centre for the final project, to create a web browser game help policy makers understand the need to spend money, time, and resources on disaster preparedness.
This organization should be familiar to our podcast listeners through our recent episode featuring director Maarten van Aalst. The Centre has a long history of involvement with games, especially the face-to-face kind. In his brief OCW interview video, the Centre's Associate Director for Research and Innovation Pablo Suarez states why they're so interested in games:
At the Red Cross/Red Crescent Climate Center, our job is to help others understand and address what's going on with climate change and with extreme events- hurricanes, typhoons, too much rainfall, peak temperatures. And these things are complicated. This science is complex. And how to turn science into action is not easy if you're too busy to learn. Most of our colleagues in the humanitarian sector are insanely busy.
When science is communicated, it is very often either incomprehensible or difficult to link to ongoing humanitarian processes. So about six, seven years ago, we started with creating playful activities where participants in a workshop have to make decisions that have consequences. And that's at the core of games. Games are systems where you have to make a decision with limited information.
You're trying to accomplish something, and you don't really know what may happen because there's something in the system that you don't control- which can be the weather. It can be what other people do. It can be just you're not fully understanding the system. In our experience as humanitarian workers, trying to infuse awareness of complexity into our work, games are the most wonderful tool to wet the appetite, to make people want to learn more and want to do better.
Here's a guide to the climate change highlights within the course (all associated with what the class calls "Project 4"):
In the first class video, Pablo introduces the work of the Centre, with a compelling walk through the challenges facing humanitarian responses to disasters, and some activities to get students started in their thinking.
In the Session 12 video, Pablo leads the class in some detailed brainstorming and more activities about the types of games that could be effective.
On the Student Game Projects page, see the Project 4 summary PDF, the list of collected Project 4 references, and the games Hello Waves and Heat Wave.
(Image: screenshot of Hello Waves game, courtesy of MIT students. License CC BY-NC-SA)