Post
Boston Civic Media "Climate Change Showcase" - June 13, 2018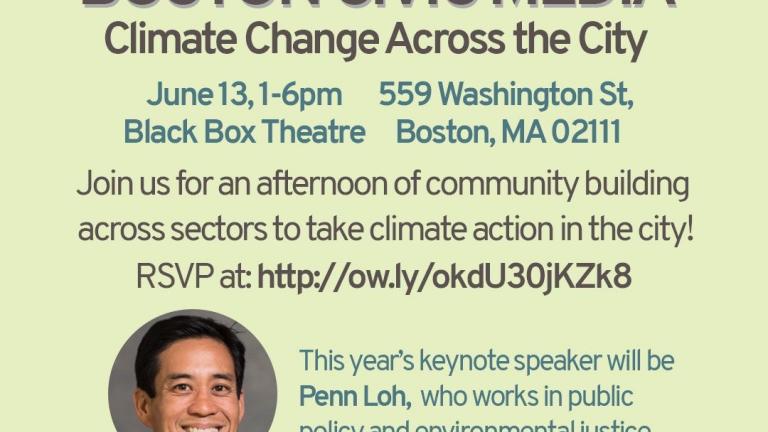 "To confront the wicked problem of climate change, we must work together."
In Boston on June 13, 2018, the Boston Civic Media consortium is calling all artists, designers, and researchers from across the city to collect, connect, dream and scheme. The Climate Change Showcase event will be a full afternoon of interactive workshops, lightning talks and networking, to plot a shared agenda for taking climate action in our city.  
ClimateX will be there, along with many other groups and individuals eagerly and creatively taking on the climate challenge, and building the future we need.
This event is just the latest in Boston Civic Media's ongoing engagement with climate change. During this 2017-18 school year, they've organized a great interdisciplinary cohort of climate change courses across many schools in the Boston area.
If you're in the area, please join us on June 13 - RSVP here.  And for our members around the world, we'll be sure to share news and impressions from the event.