Post
Attending COP24? Join the Development & Climate Days
COP is the United Nation's annual conference on climate change and, this year, the 24th COP will be held in Katowice, Poland.  In addition to the international climate negotiations that take place, many non-government organizations host dozens of side events on all aspects of climate change.  Here is the announcement from the Red Cross Red Crescent Climate Centre and partners for their series of events focused on building resilience to climate change in vulnerable countries, while improving citizens' quality of life and well-being.  I attended last year, and it was a very interactive mix of sessions that included poetry readings, panel sessions with former heads of state, and virtual reality.  If you're in Katowice this December, I recommend checking it out.
___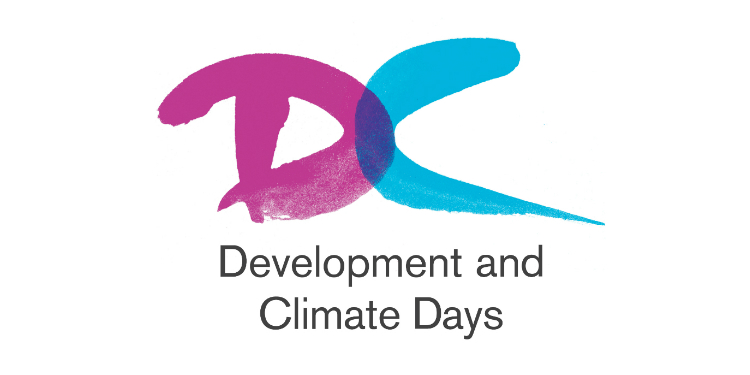 Development and Climate Days 2018 (D&C Days 2018)
Global ambition | Local action | Climate resilience for all
This year's D&C days will aim to influence the 'Ambition Mechanism' processes under the UNFCCC – particularly the Talanoa Dialogue and Global Stocktake – and to inform climate action on all levels, looking ahead to 2020.
At D&C Days we share learning experiences by engaging, being productive and having fun. The dynamic format encourages dialogue on a range of issues that link policy, knowledge and practice. Innovative approaches encourage participants to interact, challenge existing thinking and to generate new ideas. 
The 16th annual D&C Days will continue to build on the topic of "Global ambition. Local action. Climate resilience for all", and will focus on four themes:
Transparency and downward accountability
Resilience through empowerment
Financing adaptation, risk reduction and risk management
Valuing lived experience and local knowledge
Location: Hotel Diament Arsenal, Paderewskiego 35, 41-500 Chorzów, Katowice, Poland
Date: 8-9 December 2018
This year's event is organised by a partnership between the Red Cross Red Crescent Climate Centre, International Institute for Environment and Development (IIED), Environmental Finance Center West (EFCWest), the Food and Agriculture Organization of the United Nations (FAO), the German Development Institute/Deutsches Institut für Entwicklungspolitik (DIE), Global Facility for Disaster Reduction and Recovery (GFDRR), Global Resilience Partnership (GRP), the International Development Research Centre (IDRC), and International Fund for Agricultural Development (IFAD).
Contributing partners to this year's event are Action on Climate Today (ACT) and The Adaptation Network.